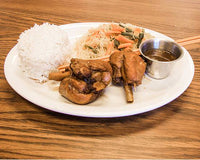 Adobo Chicken Plate
Our signature Filipino food, adobo chicken with vegetarian pancit (stir-fry noodles) and steam rice.
Embutido Plate
Filipino style meatloaf (steamed wrap on foil) and pancit (vegetarian stir-fry noodles) with steam rice.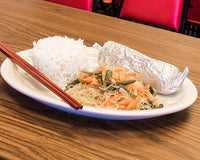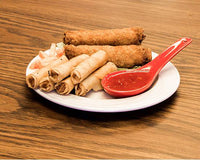 Lumpia Shanghai
Ten pieces. Filipino style meat eggrolls (finger size).
Pork Asado Siopio ( steamed buns)
Steamed buns with Pork Asado inside 2pcs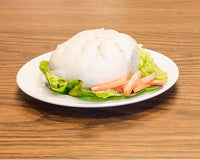 Biko
Sticky rice dessert with brown sugar and coconut milk.
Location
Our store
Monday: 10:30AM–7PM
Tuesday: 10:30AM–7PM
Wednesday: 10:30AM–7PM
Thursday: 10:30AM–7PM
Friday: 10:30AM–7PM
Saturday: 10:30AM–7PM
Sunday: 11AM–4PM


615 W Slaughter Lane Suite 110, Austin, TX 78748